.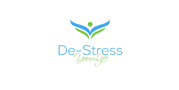 Welcome To The Exclusive Members Area
This is your hub for getting support and accessing the training.
De-Stress Your Life Program Home
---
Course Welcome
Welcome to the De-Stress Your Life Program. Over the next 4 weeks you are going to learn the tools and strategies you need to reduce the negative impact of stress in your life. This will improve both your physical and mental health, as well as your work performance and relationships.