While conflict and differing perspectives in the workplace can foster innovation, teamwork and creative problem solving, if unaddressed conflict can escalate quickly resulting in:
Absenteeism
Loss of productivity
Stress leave
Bullying
High staff turn over
Litigation
Poor staff morale
Intervening before a conflict becomes damaging to the parties and company involved can prevent needless distress and time away from work. Mediation may be a useful tool to facilitate the resolution of conflict in the workplace.
What is mediation?
Mediation is a structured negotiation process in which an impartial and trained mediator assists the parties to identify and assess options and negotiate an agreement to resolve conflict or disputes. Mediation is:
A confidential process designed to assist parties to reach a satisfactory outcome.
Voluntary. Parties must participate willingly as success depends on their commitment.
An alternative to costly and lengthy legal procedures. It builds bridges to resolve conflicts.
A structured process, which encourages all parties to identify, consider and discuss their own and each other's current and future needs.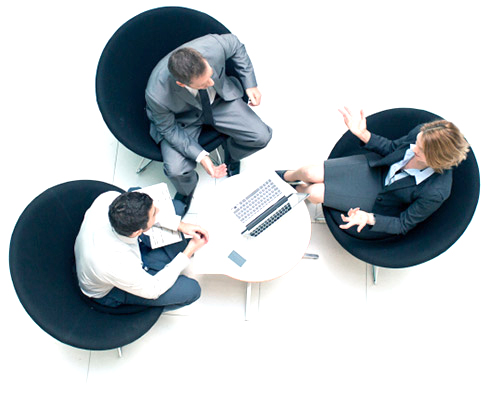 How does mediation work?
Facilitates open and honest communication, leads to increased awareness, understanding and empathy, thereby reducing conflict.
Lasts for a full day and creates a safe environment where all parties are able to communicate and work towards the restoration of a positive working relationship.
Encourages fair and equitable problem solving for the future.
Why choose mediation?
Talking through the situation with an independent mediator can help in a number of different ways:
It gives parties in dispute a chance to tell their side of the story – being listened to can help people feel supported.
It allows parties to acknowledge and share the impact the conflict has had on them.
Empowers parties to take responsibility for the outcome of the mediation.
Allows for the open discussion of possible ways to move forward.
What do the mediators do?
Mediators generally work as individuals or in pairs using the following principles:
They guide the parties through the stages of mediation, asking a number of questions. In this way, information is shared between the parties.
They do not judge who is right or wrong or tell parties what to do.
They do not take sides, but will support all parties so they can look to the future and reach their own solutions.
They develop ground rules with parties and apply these as necessary to allow safe, fair, and open communication.
What happens in mediation?
Following the introductory meetings the parties come together with the mediator who facilitates constructive discussion of the conflict and ways to move forward. The mediator and the parties then work together for a full day in a mixture of individual and joint meetings. The mediator will help participants agree on ground rules to help re-establish communication, to work through issues and come to jointly agreed decisions. The mediator will help the parties meet to air thoughts and feelings with a view to resolving long standing difficulties and to reach a settlement.
Each party is given the chance of putting across their viewpoint whilst the other listens, which helps to re-establish communication between the parties. The mediator is aware that this can be tiring, mentally and emotionally challenging and short breaks can be arranged. The mediator endeavours to facilitate progress so that the parties can reach a mutually agreed conclusion.
How long does mediation take?
Each individual meeting prior to the formal mediation can last up to one hour. The formal mediation involving all parties begins after both individual meetings have been held and the process typically lasts for one full day. However in some cases we will work with you for a longer period. This will usually be agreed on beforehand.
What happens if we don't reach an agreement?
If, at the end of a full day of mediation an agreement has not been reached and an extension of the mediation has not been agreed upon prior, the mediation will be concluded. In this instance parties may choose to explore the option of arranging a further mediation session if some progress has been made or alternately agree that mediation has failed as a tool of resolving the dispute. Parties may wish to explore alternate venues of resolution open to them such as legal proceedings at this juncture.
How do I find out more about the mediation process at Mind Potential Psychology?
For further information about the meditation process and how to arrange a mediation please contact Dr Anna Pollock at Mind Potential Psychology. Anna is a trained mediator certified by Consensio, UK and the Open College Network. She specialises in the facilitation of workplace mediations and supports staff members and colleagues to reach satisfactory outcomes in cases of dispute.