Mind Potential Psychology was established with the aim of delivering high level, evidence-based psychological treatment to individuals across the Sunshine Coast. The Founding Director, Danielle McCarthy, recognised that not only is skill important in treating psychological concerns, but so too is getting the right fit between psychologist and client. This is a very important relationship after all and one that is so crucial to getting right.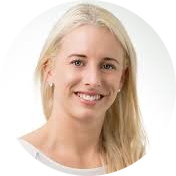 Dr Danielle McCarthy
Clinical Psychologist
Sometimes life can throw us a curveball and we need assistance to help us through. If you're an adolescent or adult and you could use a little support, book an appointment with Danielle today.
Adults
Adolescents
Anxiety
Depression
Stress Management
Post-natal Depression & Anxiety
Grief and Loss
PTSD and Trauma
Body Image Concerns
Amber Vonhoff
Clinical Psychologist
Amber is invested in seeing her clients thrive. She has clinical experience providing evidence-based psychological treatment for most psychological disorders. Amber seeks to understand her clients and work collaboratively with them. Amber completed her training at the University of the Sunshine Coast, and loves the local community. Book an appointment with Amber to help you get back to feeling like yourself.
Adults
Children and Adolescents
Mood Disorders (Depression and Bipolar)
Anxiety Disorders (inc. Generalised Anxiety, Social Anxiety, Panic)
ADHD
OCD
PTSD and Trauma related
Insomnia
Eating Disorders
Autism Spectrum Disorder
Psychosis
Substance Use
WorkCover
EAP
NDIS – Self or Plan managed
Cognitive Behaviour Therapy
Meta-Cognitive Therapy
Acceptance and Commitment Therapy
CBT for insomnia
CBT-E (for eating disorders)
Lisa McLean
Psychologist
Lisa understands there are some issues and life circumstances that are too difficult to manage on your own. Lisa provides a safe and supportive space where clients can feel heard and understood, and are empowered to create positive change. Lisa has spent over 20 years in the community sector supporting people who have been impacted by interpersonal violence. She has extensive training in mindfulness and compassion based interventions and is currently completing a PhD on compassion-focused therapy for survivors of childhood sexual abuse.
Adults
Adolescents
Depression
Anxiety
Sexual Assault
Domestic Violence
PTSD and Trauma
Grief and Loss
Compassion-focused Therapy
Stress Management
Mindfulness-based Stress Reduction
EAP
Dr Anna Pollock
Clinical Psychologist
Anna has worked internationally with a diverse range of clients and mental health issues; she holds a masters in psychological research and doctorate of clinical psychology from the UK. She enjoys working with adults and couples using a compassionate focussed framework to support clients to manage their difficulties and enable them to move forward with their lives. Anna is also a trained and certified Mediator specialising in the resolution of workplace conflict.
Adults
Adolescents
Depression
Anxiety
Chronic Pain
Grief
Couples Therapy (Gottman Method)
Mindfulness
Workplace Stress
WorkCover
Stress Management
Post-natal Depression & Anxiety
Acceptance and Commitment Therapy (ACT)

Madeleine Stoddart
Clinical Psychologist
Maddie believes that everyone has the strength to overcome life's obstacles, but sometimes you just need some extra support or a new approach to get there.  She works with all ages using evidence-based therapies and is looking forward to working beside you in your journey to better mental health.
Adults
Children
Adolescents
Phobias
Depression
Anxiety and Panic
Cognitive Assessments and Testing
Insomnia
ADHD/ASD
Body Image Concerns
PTSD and Trauma
Meta Cognitive Therapy (MCT)
Mindfulness-based therapy
Self-esteem
Grief/Loss
WorkCover
Acceptance & Commitment Therapy (ACT)
Sophia Fitzgerald
Psychologist
Sophia is a Registered Psychologist who provides a positive, kind and compassionate space for clients to grow, build resilience and flourish. She has worked across Queensland, Perth and Sydney in a range of private practice, vocational rehabilitation and educational settings.
Sophia has a strong interest in mindfulness, Acceptance and Commitment Therapy (ACT), holistic wellbeing, positive psychology and coaching psychology. Additionally, Sophia has experience delivering Cognitive Behavioural Therapy (CBT), Interpersonal therapy, Psycho-education, Skills training and Relaxation strategies.
Sophia's qualifications include Bachelor of Psychology, a Graduate Diploma of Rehabilitation Science, and she is currently completing Masters of Rehabilitation Counselling though University of Sydney. Sophia enjoys assisting adults in their journey towards living happy, meaningful and fulfilling lives, through exploration of their values, intention and purpose.
Sophia has experience in providing evidence-based psychological treatment for a range of concerns including:
Anxiety
Depression
Stress Management
Anger Management
Assertiveness Training
Career Support
Grief and Loss
Life / Personal Coaching
Adjustment issues
Motivation, Procrastination and Time-management
Self-esteem and Self-development
Social skills
Loneliness and Isolation
Relationships (Individual counselling)
Employee Assistance Program (EAP)
Performance Management
Workplace Stress
Workplace Coaching
Cancer Support
Chronic Disease Management
Health-related problems
Pain Management
Physical disability
Rehabilitation / Injury Counselling
Relaxation
Sleep hygiene
Fatigue
Weight-management

Anita Hosking
Psychologist
Anita is a Registered Psychologist practicing in psychotherapy since 2009. Recognising the unique individuality of each person, she is passionate about providing an individualised and holistic approach in supporting clients towards improved well-being.
Her therapeutic orientation is predominantly based upon Acceptance and Commitment (ACT). Within this framework Anita tailors creative and solution focussed approaches for individual counselling.  She utilises a range of therapeutic techniques with her clients and draws from a wide range of modalities including Mindfulness; Acceptance and Commitment Therapy; Interpersonal Therapy; Narrative Therapy; Motivational Interviewing; Vocational Counselling, Cognitive Behavioural Therapy (CBT) and more depending on the needs of the client.
Anita is a STAP (Supervisor Training and Accreditation Program) accredited supervisor, recognised by the Psychology Board of Australia.
She has a solid background in working with adult individuals facing life, work, relationship and financial challenges, and those struggling with issues related to depression, anxiety, and stress.  Some of the issues Anita is able to provide support and guidance for include:
Adults
Adolescents
Anxiety (general anxiety, panic attacks, phobias, social anxiety)
Depression (including peri-natal or post-natal depression)
Work Life Balance (workplace stress, career change, transitions)
Peri-natal and Post-natal depression
Grief and Loss
PTSD and Trauma
Body image
Acceptance & Commitment Therapy (ACT)
Eating Disorders
Stress
Burn out / feeling overwhelmed
Career and/or life dissatisfaction
(Individual) Relationship Counselling
Issues around Sexual and Gender Identity
Loss of focus or motivation
Career transition – retirement, return to work, career change
Return to work from injury or illness
Job seeking
Nicole Wannenburg
Clinical Psychologist
Nicole is genuinely passionate about connecting with people on a meaningful level. Her focus is client-directed, allowing a safe space for people to process their own thoughts and emotions. Nicole has a strong interest in interpersonal neurobiology and works with clients in a compassionate and empowering manner. Historically, she has worked with a diverse range of clients in both community and clinical settings. More recently, Nicole has worked for the Royal Flying Doctors, delivering psychological assistance for Indigenous people in remote communities. Her previous work includes working with adolescence at Headspace. Nicole provides a number of evidence-based interventions, to help manage and integrate painful experiences to help foster resilience.
Adults
Adolescents
Children
Families
Couples Therapy
Depression
Peri-natal and Post-natal depression
Chronic pain
Domestic violence
Sexual assault/abuse
Body image concerns
PTSD and Trauma
Mood Disorders
Anxiety Disorders
Grief and Loss
Substance Use
Stress Management
Cognitive Based Therapy (CBT)
Acceptance & Commitment Therapy (ACT)
Dialectical Behaviour Therapy (DBT)
Interpersonal Psychotherapy (IPT)
Narrative Therapy
Expressive Therapies
Motivational Interviewing
Circle of Security
Workcover

Brionie Fryer
Psychologist
Brionie's main focus is to develop a strong therapeutic alliance with her clients, using her warm and friendly approach to create a safe environment for clients to disclose their concerns and achieve their goals. Her special interest areas include trauma, anxiety, workplace stress and personality disorders.
She has experience working with adults and uses an eclectic approach towards treatment, depending on her clients individual needs. She predominantly uses Cognitive Behavioural Therapy (CBT) and implements aspects of Mindfulness, Positive Psychology and Acceptance and Commitment Therapy (ACT). 
Brionie previously worked in the work cover and employment services industry. This has assisted her to develop a deeper understanding of the complexity of workplace injuries and workplace conflict or stress. She can assist clients with adjustment to injury counselling or vocational counselling to help you reach your career goals. 
She collaborates with her clients to increase your understanding of your mental health concerns and to provide you with practical strategies to implement outside of therapy. 
Adults
PTSD and Trauma
Anxiety
Depression
Work Cover
Career transition including career change/retirement/return to work
Domestic Violence
Grief and Loss
Self care including sleep difficulties, social engagement and work/life balance
Assertiveness and building self-confidence
Self-esteem
Personality Disorders
Chronic pain
Mood disorders
Substance Use
Cognitive Behavioural Therapy (CBT)
Imaginary and situational exposure therapy for trauma
Mindfulness
Stress Management
Dialectical Behaviour Therapy (DBT)
Acceptance and Commitment Therapy (ACT)
Positive Psychology
Solutions Focused Therapy
Michael Pastorello
Psychologist
Michael uses a flexible client centred approach to help people find their own pathway to improving mental health and well-being. He believes in the importance of creating a safe place and a genuine therapeutic relationship for clients to grow. Michael has completed a Master of Psychology at the University of Queensland and has experience working with individuals' experiencing depression and anxiety, life change, and those that just need some support in their day-to-day lives.
Michael is familiar with a variety of evidence-based psychological interventions including Cognitive Behavioural Therapy (CBT), Acceptance and Commitment Therapy (ACT), motivational interviewing and psychological skills training. He also has experience in sport, exercise, and performance psychology settings and can work with elite and amateur athletes in improving well-being, performance, sport enjoyment, and managing burnout/mental recovery.
Mood Disorders
Depression
Anxiety Disorders
Grief and Loss
Stress Management
Cognitive Based Therapy (CBT)
Acceptance & Commitment Therapy (ACT)
Interpersonal Psychotherapy (IPT)
Mindfulness
Work/life balance, burnout
Career and/or life dissatisfaction
Chronic pain
Dependence/substance abuse
Pain and/or injury management
Psychological skill training
Performance psychology
Support Staff
Tracey Stevens
Client Relationship Officer
Tracey is the amazing member of our team who you will most likely have first contact with. Her warm, nurturing and supportive nature will ensure you feel comfortable from the moment you arrive. She is very understanding of the uncertainty that sometimes can surround your first visit and is wonderful at providing guidance on the right Psychologist for you. 
Amy de Wet
Receptionist
Amy is warm, approachable, and all about providing exceptional client care. She creates a welcoming presence in our waiting room and will go above and beyond to ensure you are comfortable and well looked after.
Kelly Theobald
Receptionist
Kelly is caring, engaging and wonderfully supportive of all our clients. She will ensure you feel welcome and ensure your needs are excelled.
Elly Esterhuizen
Receptionist
Elly is a polite, friendly and caring person, with a passion for delivering excellent support to all clients and will make you feel welcome.
Who We Can Help
Psychologists at Mind Potential Psychology have extensive training and experience working with a broad range of presenting concerns. We are likely to have a psychologist on our team who can assist you. Call us to find out more.
Therapeutic Frameworks
Depending on your specific needs and goals, psychologists at Mind Potential Psychology may utilise skills from one of the following evidence-based frameworks:
Cognitive behavioural therapy (CBT)
Acceptance and commitment therapy (ACT)
Mindfulness-based cognitive therapy
Cognitive Behavioural Therapy for Insomnia (CBT-i)
Meta Cognitive Therapy (MCT)
Compassion-focused Therapy (CFT)
Who We Can Help
Child and Adolescent behaviour and emotional functioning
Parenting skills
Anxiety Disorders and excessive worry
Coping with Stress
Depression and Mood Disorders
ADHD, ASD
Stress Management
Body Image Concerns and Eating Disorders
Pain Management
Peri and Post-natal Anxiety & Depression
Trauma and PTSD
Grief and loss
Adjusting to change and life transitions
Anger
Sleep problems
Transgender and Gender Diverse
Substance Abuse
OCD
Self-esteem
Workcover
NDIS
Department of Veteran Affairs
Insurance, and much more
</p="">