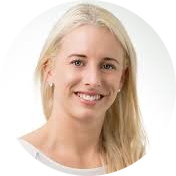 Dr Danielle McCarthy
Clinical Psychologist
Sometimes life can throw us a curve ball and we need assistance to help us through. If you're an adolescent or adult and you could use a little support, book an appointment with Danielle today.
Adolescents
Anxiety
Depression
Dinusha Cragg
Clinical Psychologist
Are you an adult struggling to move forward and overcome obstacles in your personal and/or professional life? Or do you have a child or adolescent who is not coping well and needs some support? If this sounds like you, call or book an appointment online with Dinusha today.
Eating Disorders
Children
Adolescents
Grief
Depression
Anxiety
Substance Use
WorkCover
Amber Vonhoff
Clinical Psychology Registrar
If you're feeling down or anxious it could be important for you to seek professional support. Book an appointment with Amber to help you get back to feeling like yourself.
Depression
Children
Adolescents
Grief
ADHD
OCD
Trauma
Anxiety (Generalised, Social, Separation, Phobias)
Substance Use
WorkCover
Behaviour problems
Lisa McLean
Psychologist
Lisa understands there are some issues and life circumstances that are too difficult to manage on your own. Lisa provides a safe and supportive space where clients can feel heard and understood, and are empowered to create positive change.
Depression
Anxiety
Trauma
Sexual Assault
Grief/Loss
Compassion-focused Therapy
Stress Management
Mindfulness Stress Reduction
Dr Anna Pollock
Clinical Psychologist
Anna has worked internationally with a diverse range of clients and mental health issues. She remains a member of the Health Professions Council (HPC) in the UK. Anna is also a trained and certified Mediator specialising in the resolution of work place conflict.
Depression
Anxiety
Chronic Pain
Grief
Workplace Stress
WorkCover
Stress Management
Post-natal Depression & Anxiety
Shea Bateup
Clinical Psychology Registrar
Shea is interested in assisting people of all ages with the difficulties that life can sometimes present. She is committed to providing an environment where respect and collaboration is valued. If you are needing psychological support, call or book an appointment with Shea today.
Adolescents
Anxiety
Depression
Trauma/PTSD
Phobias
Children
Grief/Loss
Stress Management
Adjustment Difficulties
OCD
Acceptance & Commitment Therapy (ACT)
Madeleine Stoddart
Clinical Psychology Registrar
Maddie believes that everyone has the strength to overcome life's obstacles, but sometimes you just need some extra support or a new approach to get there.  She works with all ages using evidence-based therapies and is looking forward to working beside you in your journey to better mental health.
Phobias
Depression
Anxiety and Panic
Children/Adolescents
Body Image
Trauma
Meta Cognitive Therapy (MCT)
Mindfulness-based therapy
Self-esteem
Grief/loss
WorkCover
Acceptance & Commitment Therapy (ACT)
Cognitive Testing
Support Staff
Tracey Stevens
Client Relationship Officer
Tracey is the amazing member of our team who you will most likely have first contact with. Her warm, nurturing and supportive nature will ensure you feel comfortable from the moment you arrive. She is very understanding of the uncertainty that sometimes can surround your first visit and is wonderful at providing guidance on the right Psychologist for you. 
daniella yelo
Casual Receptionist
Daniella is warm, approachable, and all about providing exceptional client care. She creates a welcoming presence in our waiting room and will go above and beyond to ensure you are comfortable and well looked after.
Who We Can Help
Psychologists at Mind Potential Psychology have extensive training and experience working with a broad range of presenting concerns. We are likely to have a psychologist on our team who can assist you. Call us to find out more.
Therapeutic Frameworks
Depending on your specific needs and goals, psychologists at Mind Potential Psychology may utilise skills from one of the following evidence-based frameworks:
Cognitive behavioural therapy (CBT)
Acceptance and commitment therapy (ACT)
Mindfulness-based cognitive therapy
Who We Can Help
Child and Adolescent behaviour and emotional functioning
Parenting skills
Anxiety Disorders and excessive worry
Coping with Stress
Depression and Mood Disorders
Stress Management
Body Image Concerns and Eating Disorders
Pain Management
Postnatal Anxiety & Depression
Trauma
Adjusting to change and life transitions
Anger
Sleep problems